Ultimate black produced by craftsmanship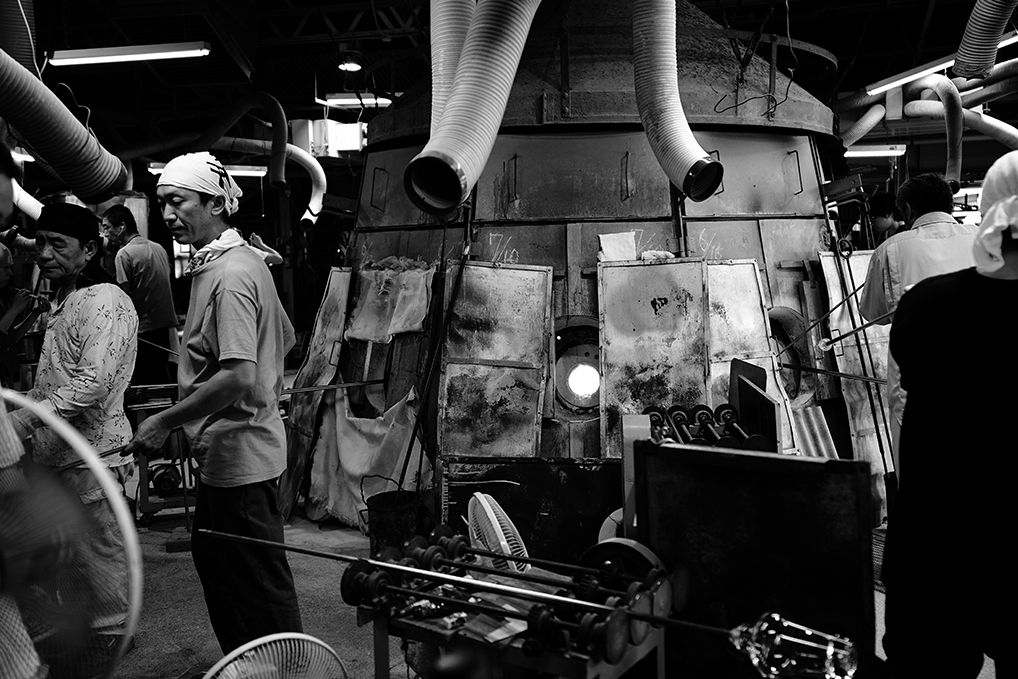 Even though it is a thin glass, it wears the ultimate black that doesn't transmit light.
This is a technique that can be achieved by craftsmanship and ingenious blending.
For finishing, a two-step process of frosting and pickling has been performed, resulting in a smooth texture like pottery.
Please enjoy the unique black that was born without compromise in all processes.